EFFECT
VOICE CHANGER
Voice changer can make you sound like a completely different person, for example male voices to female, childish voice to adult or to non-human character. In accordance with using environment, select PITCH SHIFT RT or ADV.PITCH SHIFT 2.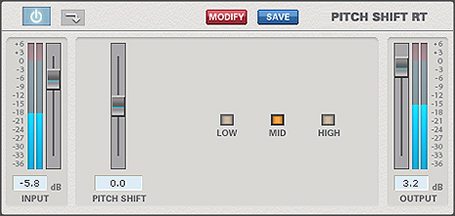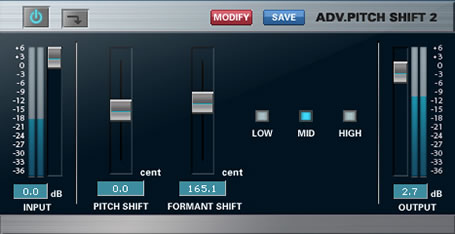 ---
COMP
You can compress the different levels of the voice input in COMP section and make it more even and at the same time decrease the signal level below the specified threshold level in GATE section.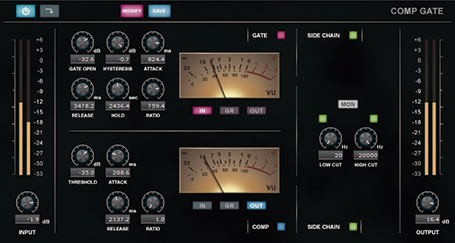 ---
CHORUS
A chorus effect can make one source sound like many in unison by adding multiple short delays in a regular circle. You can add the spread and enhancement to the voices.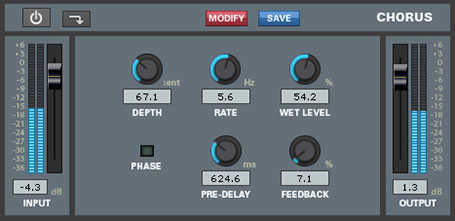 ---
DELAY
You can add a echo effect. DELAY allows you to set parameters separately for the left and right channels. You can create a varied delay sound like ping-pong delay.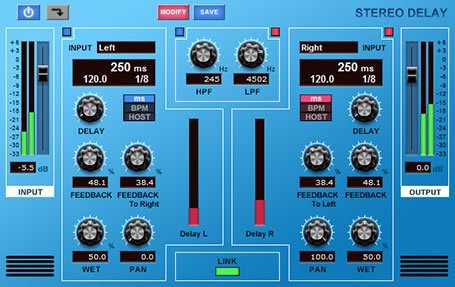 ---
EQ
EQ provides six frequency bands, including lowpass and highpass filters, low and high shelving filters, and peaking. You can graphically adjust the frequency of a band and the amount of gain for the band.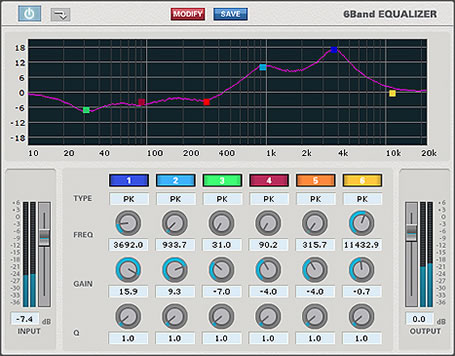 ---
REVERB
You can add a reverb effect to the voice input and simulate an acoustic space. Also you can process equalization to reverberation (wet) sounds.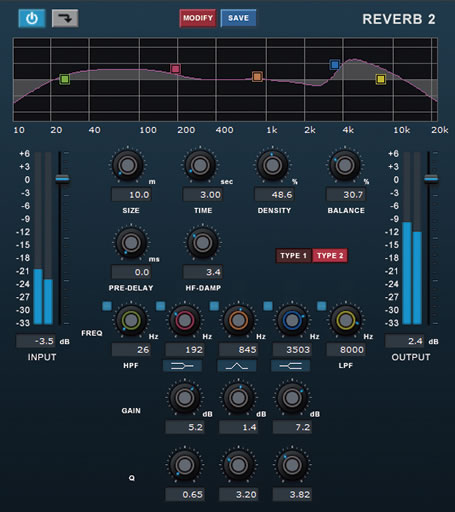 ---