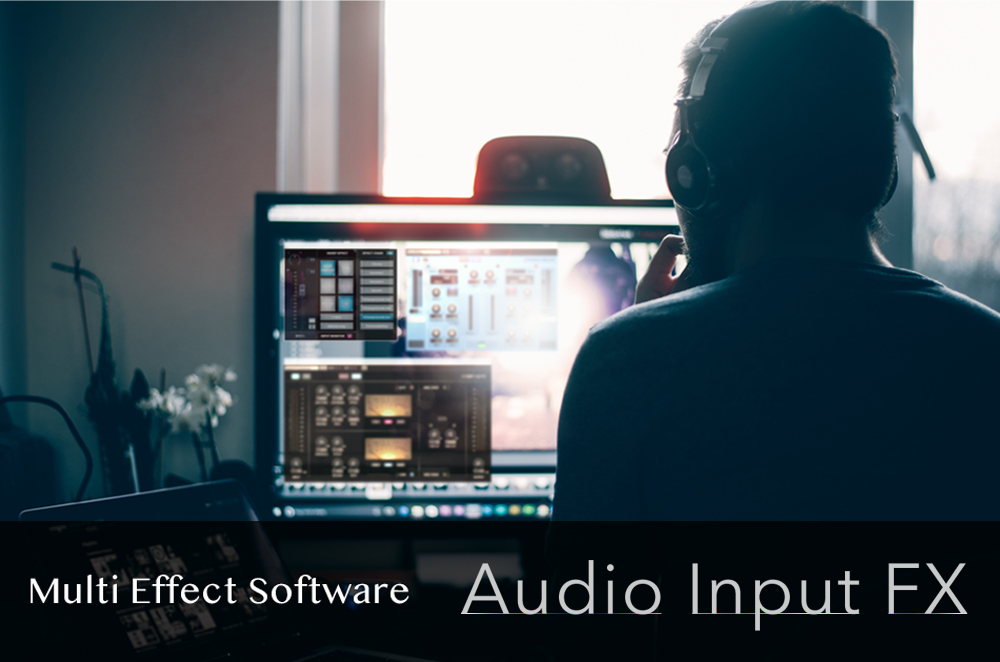 Audio Input FX is the multi effect software for voice input and demonstrate great power for adjusting voices in a live broadcast, online meeting, video editing and so on.
---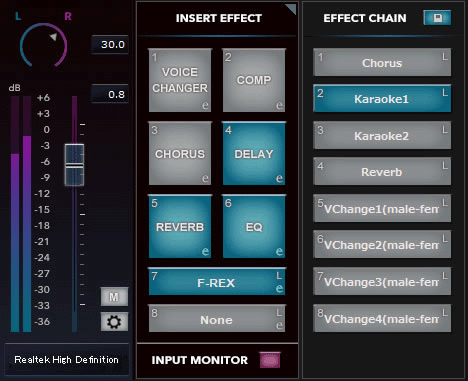 By the action of the mouse click or drag, the voices can be upgraded in real-time. You can adjust the volume and pan, and add the effects to the audio like announcement, narration, talk, or BGM.
Audio Input FX includes 6 built-in effects, 2 Voice changer, Compressor, Reverb, Delay and EQ. They have many presets of the settings helpful in various situations. Other than 6 built-in effects, you can use two VST FX (compatible with VST2, 3).
For example, Voice changer can make you sound like a completely different person. Reverb can remind listeners of a large hall. EQ can adjust the voices easy to be heard. You can enjoy the many kinds of performance by using Audio Input FX.
In adding the effects to voice input in real-time, conventionally we needed the hardware like an audio interface. But Audio Input FX can do the same in the software-based system.
Audio Input FX can run on the applications with voice input, for example live streaming apps like OBS, XSplit and N Air, video-communication apps like Skype, Zoom and Google Meet, and video or sound editing apps. Audio Input FX will upgrade the live streaming voices easily.
---
Price : $79.00 online shop
Add to Cart
---
---