RECORDING
Support Long Term Recording
Maximum recording file size is up to 100GB. This means maximum recording time is up to about 165hours at 16bit/44.1KHz/Stereo (CD quality) format.
Pro
* If a recording file size is over 2GB, MP3, WMA and SIW/SIA (Sound it! exclusive use) file formats are available to save. When open the file over 2GB with the other software, divide them less than 2GB before.
---
Recording Timer
A time to start recording and a time to stop recording can be reserved.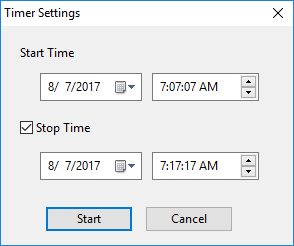 ---
Time Shifting Recording
While using pause button, Time Shift Recording is available and start time to record begins back to the shifting time (up to 10sec) from the timing to release the pause button to start recording. This allows you not to miss the start timing of an important recording.
---
Auto Stop Recording
Stop recording automatically after a time is specified. You need not to operate PC to stop recording, especially when you start long term recording.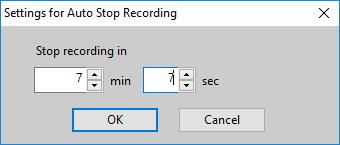 ---
Recording Computer Playback
Pro
INTERNET ASIO Driver enable to record the sound of computer playback easily, for example Internet Radio, Live streaming and the other internal audio on your computer.
---