USABILITY
Sound it! makes your sound editing workflow more speedy with a superb visibility of the target waveform, instinctive mouse operations and various built-in and assignable keyboard shortcuts. Moreover touch operations such as pinch and swipe are supported by using a touch display with Windows 7 or later.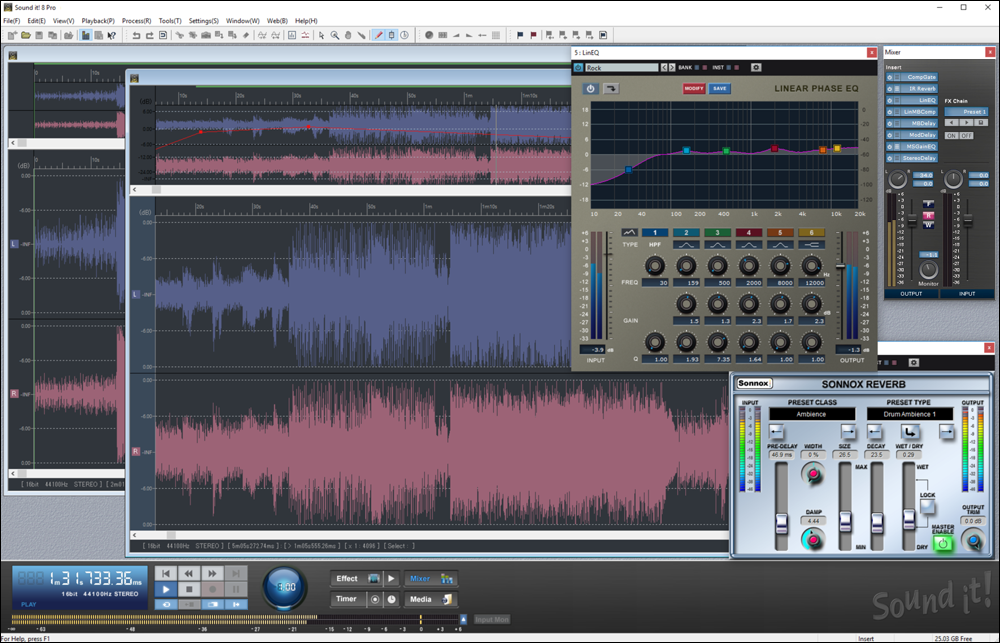 ---
A timeline scale
A timeline scale of the Edit Window supports Time, Samples and Beats.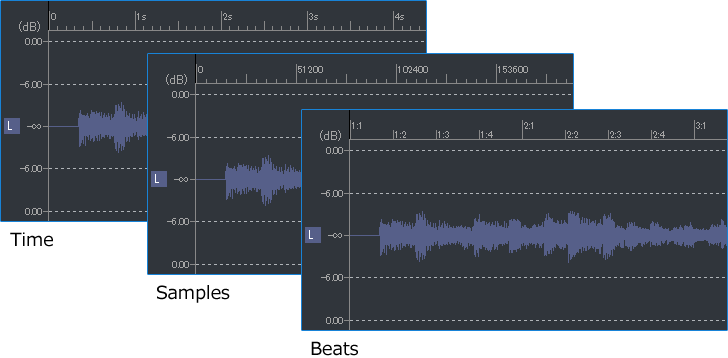 ---
Beat Settings (Tap Tempo)
Tempo (BPM) and Beat can be set with clicking the mouse button or pressing Enter on the keyboard manually while keeping time with the played sound.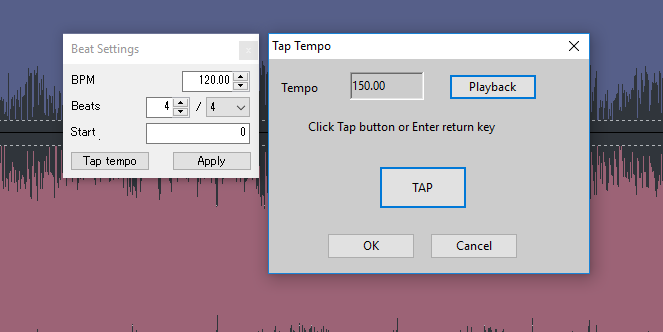 ---
Transport Panel
Moving the playback cursor directly with numeric value to the locator area. Jog Shuttle allows you to control the playback speed while playing forward or the backward while stopped.

---
Custom Keyboard Shortcut
Various built-in keyboard shortcuts are available and make your workflow speedy and stress-free. Of course your frequent operations can be assigned as your own keyboard shortcuts.
---
Zoom in/out
Only selected area can be zoomed in or zoomed out. Outside of the selected area is not affected. Zoom in/out setting freely with the zoom sliders located right bottom corner of the Edit Window.

---
Easy to move
Easy to move the waveform view area by dragging in the Edit Window with the hand cursor.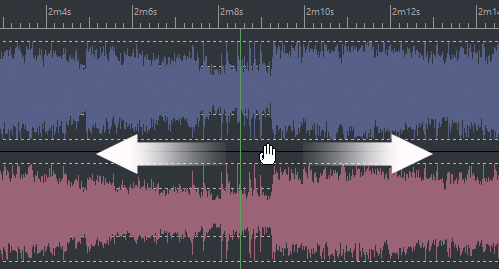 ---